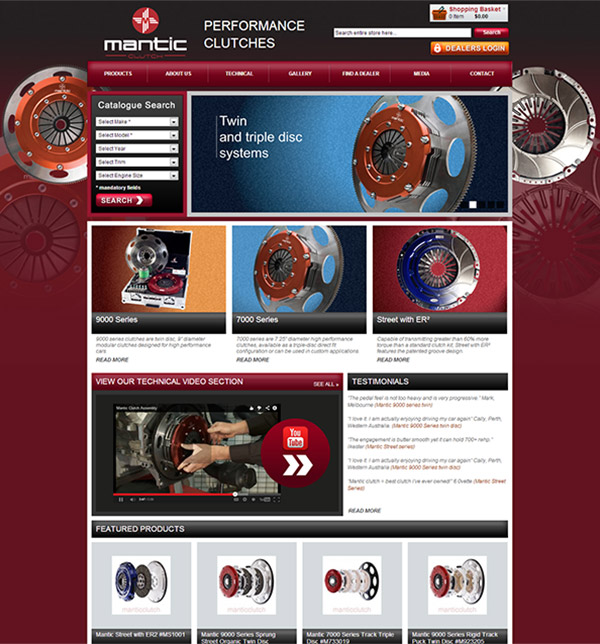 Mantic Clutch
Mantic Clutch Design and Manufacturer performance clutches in Australia with over 50 years of experience in the industry and offer their full product range worldwide including USA and the UK.
They focussed their expertise into the development of a range of High Performance, Modular, Street and Track clutches. This is not a range of street modified clutches, but specially designed and built by qualified engineers with performance vehicles in mind. Mantic performance clutches are designed and manufactured in Australia by engineers with full research and test facilities at their disposal.
Mantic came to us for a proposal and after a few discussions we were awarded the project based on our experience with working in the automotive industry with eBay and Magento Ecommerce sites.
The site features a few key highly configurable points:
A highly configurable vehicle compatibility section with ePID
Parcel rates based on the USA state and Tax rates
USA Tax rates per state
Stock Control to eBay from one product list
Trade prices with multiple tiers for supplier prices
Ability to purchase with a trade account for larger discounts and 30 day terms
Customer Blog for their customers to use and talk about the great products
Customer Reviews for product ratings and reviews
Full CMS capabilities allowing the customer to manage their own content
Mobile Friendly
Search Engine Optimised
We have had excellent feedback from Mantic who are very pleased with the site and as a result we were awarded another project from them.