Get yourself mobile on eBay!
If you thought selling on eBay cannot do any better unless the financial crisis ends, you are very much mistaken. With the continuous development of technology everything comes closer to you and you literally only a few clicks away from anything you need. Even the everyday person is able to afford a device with internet connection and enjoy the benefits of the world compressed in a gadget that you can fit in your pocket.
You might not be aw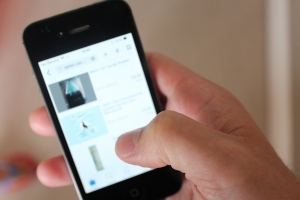 are of it, but Smartphones and mobile technology today have a huge impact on commerce in general and add a considerable amount to eBay sales made. Recent figures will surprise you. The eBay mobile app, which was launched in 2008, has now 260 million downloa
ds, 20 million just in the past 3 months. This made the total mobile sales skyrocket on eBay; they grew by 68%, only in the second quarter of the year.
Last year a revenue of $20 billion was earned with mobile sales which made the market more accessible to everyone. This year's figures are already surpassing last year's records and the numbers will only go higher.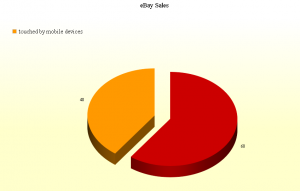 Jonathan Gabbai, eBay's head of international mobile product department revealed that a team of 500 engineers are working continuously on bettering the mobile services offered by them and are perfecting the Smartphone apps that will make the mobile shopping experience easy and care free for all. He also explained that presently 40% of eBay transactions around the globe are touched by a certain point by mobile technology.
Do you still think this is unreasonable? Think about it. You are not tied to cables and desktop, but you can check for anything you need in your free time, when you are having lunch or while enjoying some fresh air in the garden. You might finally purchase your item on your PC, but you can speed up the process by browsing the stores on eBay wherever you are at any time on your mobile device and also research any additional information that you need.
So even if you never thought of it, start making your listings mobile friendly today! You are missing a huge market by overlooking the importance of mobile technology in buying from eBay. Get your photos optimized: make them clear and on the point, according to the new image rules. Also, make sure your descriptions are easy to read from any device, they are sharp and have only the most relevant details. Get out your own Smartphone out of your pocket and check your listings with the eye of the buyer.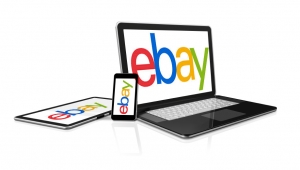 It has never been easier to get people buy from you. You just have to open your shop for mobile devices. It is already a fact that through the eBay app one item is bought in every second. That is again: 1 item purchased/second. Why wouldn't you be also among the ones whose listings are ready for all this mobile shopping?! EBay works on the development to catch up with the new technology; you should be doing the same! Optimize your listings and descriptions today, and why not, think of a design that would charm people to buy from you. Impulses have never been more important. Offer what you can for mobile users starting from today! The numbers never lie. You cannot loose in this game, only if you do not participate!