Magento eCommerce Design
View portfolio
Magento is an eCommerce platform and is one of the fastest growing platforms in the world. Over 100,000 merchants use it and with global third party developers and solution partners like us, it seems likely to get even larger. The company was originally founded in 2001 and uses its vast experience to bring you the best eCommerce solutions possible.  One of Magento's biggest attractions is the fact that it is an open source shopping cart which means it is completely free. Design and hosting on the other hand does cost money but we can help you figure out the best deal for your business.


The main benefits with a Magento eCommerce website includes: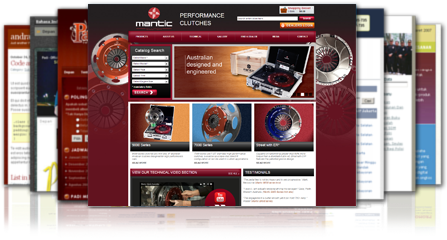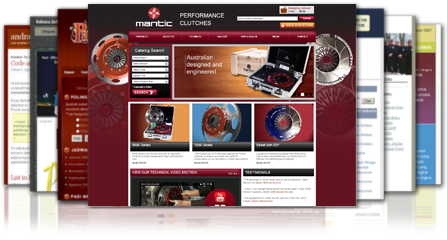 Make changes and updates anytime with the flexible CMS
Upload multiple products with CSV importing/exporting
Interact with customers through review and rolls
Analyse your productivity with full analytics and reporting
Easily offer discounts and coupons for your customers
Create searchable products and services
Personalise your shoppers experience
Create greater visibility with built in optimisation features
We have completed a wide range of different Magento eCommerce solutions from Motor Vehicle Parts to Sports Websites providing attractive and fast loading web pages. We even have the ability to directly link eBay items within the Magento core system, this makes your life much easier when working with multiple selling platforms.
Magento websites are often used when highly flexible options are required as Magento can pretty much do everything that you require it to do.  Additional extensions can be added at anytime and we can help you find the right modules to purchase if the option is not available within the main application.
If you are unsure if Magento is right for you, please feel free to give one of our Sales Advisor's a call and we will be happy to help you on 0121 285 1050.
Why Choose JTI
Unique Designs Each of our designs are built by experienced designers and we ensure that each of our designs are unique and custom built just for you, we never use the same design for any of our customers that we have done previously and this sets us at a clear distance to our competitors.
Payment & Satisfaction Guarantee The start of any project can be a level can be a concern with if you are unsure that you will receive exactly what you require, therefore we only ask for 50% of the payment to start the project and then we work very closely with you with as many drafts that you require until you are 100% satisfied, once satisfied with the drafts the final payment is made to code the project.
Project Management Once you start a project with us you will be in safe hands with one of our experienced project managers who will not only chase the designers and developers but also they will chase on information they are waiting for every 3 days, so you can rest assured that we want to complete the project that you require.
Free Training After your project has been completed, you will be fully trained on the system and the benefits that it can provide to you, you can have as many training sessions as you require until you are 100% satisfied that you fully understand how to use our systems, we also have a number of training video's.
Free Support Our support team are available and free for the life of your subscription of Site Hosting or Application License, with an in-house helpdesk system to organise your issues with speed.
High Availability Hosting We own all of our servers and have adopted a true N+1 technology allowing us to provide you with the highest quality level of services across multiple servers, we do not have one single point of failure. Our systems are constantly monitored and in the event of any issue key personnel are alerted to resolve the issue.
Marketing Once the project has been completed we can advise you on the next steps to boost the site on the search engines to maximise the number of visitors to your site.