Maternity District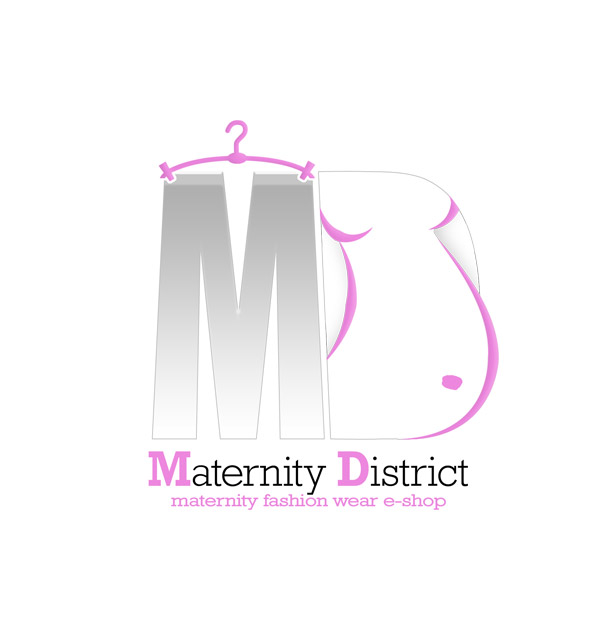 Company name and mission.
The company name is "Maternity District".
Maternity District is an online shop of maternity wear. Sells and rents mainly matenity wear and differents brands of accessories for woman in maternity
Indicative target customers.
A medium high target.
Brands and products dealed.
One of the wear brands distributed is Valja (www.valja.dk). The shop will also come up soon with other brands and products for body care and similars. Here are some examples of photos of clothes Valya. Probably the same ones that will be used in the eBay store.
What others do:
The following are a few competitor websites (more or less near in business) for generical knowledge of the referring maket. Only useful to keep in mind general guidelines and what others do. Others should be searched using keywords such as maternity wear or similar.
They should be mainly considered for not to pair any graphic solution in designing Maternity District shop identity, as our design needs to be outstanding and original.
Look & feel indications.
- Modern
- Original
- Fresh
- Bright
- Clean
- Simple
- Refined
- Very accurate
The client ( Maternity Districts property ) is sensible to and likes a modern english style look and feel. Fresh, bright, clean and simple. But also showing graphic details that give a refined, elegant and very accurate image. Overall the design needs to be outstanding and original.
Original photgraphic and/or graphic elements should be used and combined in the store's header. Keeping in line with the logo style and the overall image we want for Maternity District.
Layout indications.
Mainly white backgrounds are preferred or with light shades of gray to white.
Graphics of the head of the store should extend beyond the margin of the page store and, in some way, break out the page standard layout.
The logo.
Maternity District logo should be used in the complete version within the header, but in the simple version (only the text part, no graphic) in footer or other inline occasions.
The psd file uses pretty much photoshop layer effects: therefore pay attention when scaling or using single elements without merging layers. Please also consider the opportunity of making a little thicker the outline of 'M' and 'D' as you scale down the logo.
Font style.
The referring font is: Rockwel light.
Used for graphical titles (with bold +120% vertical stretch for initials).
Web fonts for text should be defined - where possible - in: Helvetica neue, Verdana, Arial, Sans-Serif
Colors.
The two reference colors are pink and gray. In addition to these, it can be defined and used for the graphics of web pages, another color for the interface and, provided that the combination is harmonious.
The Pink referring color is:
RGB (237r 135g 222b);
WEB (#ed87de)
A darker pink for contrast in particularly small texts, is:
RGB (205r 117g 192b);
WEB (#cd75c0)
The Gray referring color is:
RGB (216r 216g 216b);
WEB (#d8d8d8)
Gradients from gray to white. Or similar 'tech' surfaces and textures