Live Chat – What It is All About?
You might think that investing into a Live Chat feature is just for companies who have a lot of extra income to spend.  Or for those people who sell large bulky items that always come with questions.  For example you sell Hot Tubs and would like to know "How do I get the hot tub into my back garden?"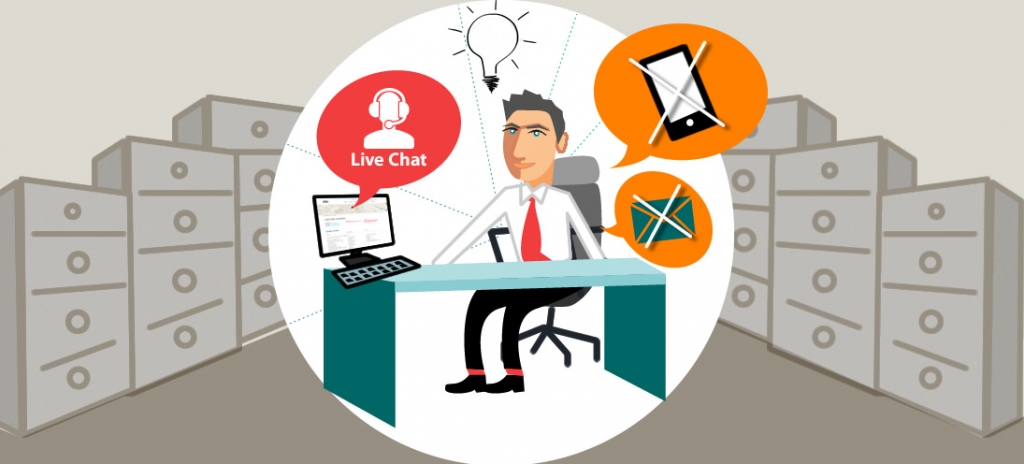 You may even be thinking well I have contact forms on my website and emails as well as having a phone number why do I need spend additional money for Just Applications Live Chat? Let me give you a few good tips, as to why adding this feature to your regular customer support will boost your business.
Quick interactions
So you may have a 24/7 email and a phone number to offer support for your customers, but still new customers leave your site or hesitate to contact you.We live in an age where technology has meant that answers to questions are that much quicker.  Even parcel delivery services in some parts of the UK can deliver that same day.  Getting responses to emails take a lot of time, which is something nobody particularly likes, especially when you have one simple and quick question to ask. Others do not like calling and talking to someone on the other end of the phone, either because they are too shy or just do not want to spend time waiting on the phone or being charged for the service. If they can see that they can get in contact with someone quickly, they feel safer and more assured that they can address any of their concerns and get a quick and efficient answer.  Also this service is ideal for people with disabilities.
Saves time
A Live Chat conversation not only saves time for the person who contacts you, but also saves you time. Whilst your employee can answer one phone call at a time, they can handle multiple chats through using Live Chat at the same time. You can also save conversations\sentences which are repeatedly asked to answer frequently asked questions. The time used is spent more efficiently on answering the big or small questions of your customers in real time, keeping them happy and satisfied with your service.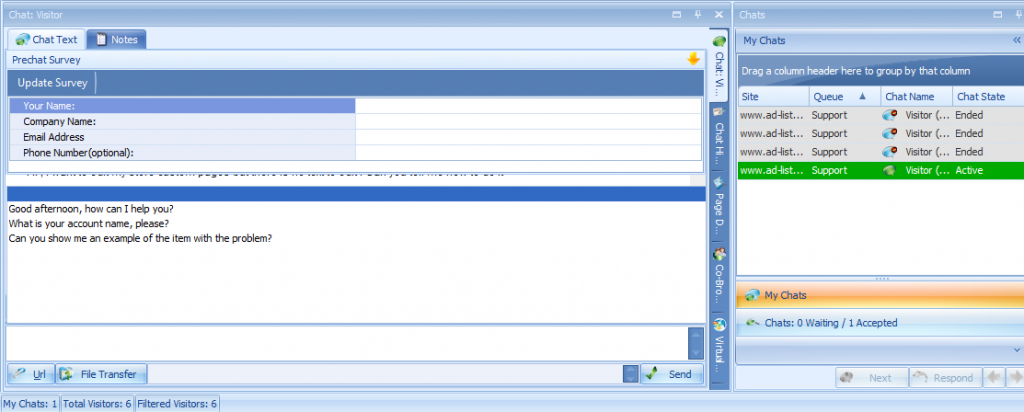 Check your customer
You can also identify with the tools in built into Just Applications Live Chat what pages they are looking at and for answering the questions more efficiently. This is also good for developing your business, as you can measure which pages of your website need more focus, rethinking, rearranging or where new content needs adding. You can also have a peak into what the customer is typing, so you can prepare a sensible reply.
Gives a competitive edge
If you think that the only way to be better than your competitor is to offer better prices, you are wrong: being better on customer support means a whole lot more! If you offer quick and efficient support to answer your customer's questions, you will undoubtedly covert more sales and clients will return to you. They will feel safer to buy from you, as you are accessible when they need you.  A lot of eCommerce sites still miss a Live Chat function, so you can be ahead of them with opting for one.
Written proof
The efficiency of JA Live Chat is not only in providing a quick answer, but also in the possibility of having a transcript of the chat. Both you and your customer can have a written proof of your agreement so a lot of misunderstandings can be cleared. Also, if the client contacted you regarding an issue, which you helped them solving, the chat transcript can be saved so In turn you can use this to help future customers who may have the same problem.
So just think about the vast opportunities the JA Live Chat can give to your business. Contact us for more details, as we can get JA Live Chat working for your site today. We can help you set it up and show you how to use it.
Do you have any questions? Guess what?! Click here, we are using our JA Live Chat!
Ask for details today!