Best eBay Listing Tool for 2015
The best eBay listing software in 2015?
There are a lot of different opinions, reviews on what is the best listing tool for eBay.
I would question "Is it right to say there is one perfect solution?" … as sellers each have their own requirements and ideas for what they want from their listings as well as how they handle the marketing opportunities.
Taking this into consideration please check below a few of the best listing tools from our research based upon managing eBay listings.  I have added a brief description of what they can do for you:
Ad-lister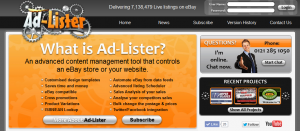 " www.Ad-Lister.co.uk   is an eBay listing built in 2006 by Just Applications Ltd to enable professional eBay listing templates to be listed without requiring any knowledge of HTML and factored into this was the speed of listing too.
Ad-Lister has been servicing thousands of eBay sellers contributing to millions of listings on eBay regularly.
Ad-Lister understands your eBay shop design – a design that can be built for you so you need not worry about the advanced HTML coding used to create it.  Providing simple controls (widgets) to update sales campaigns, banners, categories and text displayed on eBay all to help leverage sales. On average our customers saw a 39.9% ROI based on figures obtained in December 2014.  With Ad-Lister your sales will increase and the time spent on listing and managing images/descriptions will reduce.  So it's a win-win solution.
More recently Ad-Lister has included a Template Builder widget to allow any eBay seller to harness the features of the successful sales campaigns, banners and a contemporary design without having to pay out for the custom design.
Turbo Lister

: "Turbo lister  "eBay Turbo Lister is a FREE  listing tool developed to help you create professional-looking listings, as well as upload them in bulk. It is a windows based application which provides a lot of power to the user including the facility to add your own HTML.  This tool is specifically aimed at more advanced users who have the experience of the HTML markup language.
Inkfrog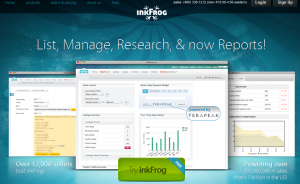 " Inkfrog , Founded in 1999, began helping sellers sell on eBay by offering basic tools and image hosting. They now service thousands of eBay sellers. The product boasts an average gross volume of $730,000,000 a year in sales.
4. Auctiva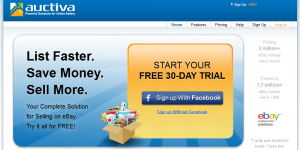 Auctiva  Offers: The largest selection of eBay listing templates, boasting a quick and easy to use one page listing tool. Widgets such as its successful FREE Scrolling Gallery are used by many sellers. The tool enables the seller to market and manage all your eBay listings from one interface.
Listers.in

http://listers.in/ Not too much information about this listing tool.  That said it looks to carry off the functionality of all the above.  My advice would be to try their demo.
In Conclusion
So if you are looking for the best eBay listing too in my opinion is it depends on what your requirements are? And do the tools offer quick and easy support when you need it?  If you would like to contact me further my name is Betty on 020 71831689