Goodbye Turbo Lister. Hello Ad-Lister !

Turbo Lister eBay's very own listing tool has been a major part of the eBay community from the early 2000's.  eBay sadly discontinued the widely used listing tool in June this year, no longer offering support for it and letting the users find alternative solution for themselves.
JTI (JustTemplateIT) is not just a design company we also are provide software applications under our umbrella company Just Applications.  Ad-Lister is one of our software applications built in 2006 to help customers who struggled with tools such as Turbo Lister to initially enable professional eBay listing templates to be listed without requiring any knowledge of HTML.  As the years have unfolded the software application has been developed to provider faster ways to list on to eBay and other channels such as Amazon, Big Commerce, Shopify, OpenCart and Magento.  Ensuring the clients product data is kept in one core application that is regularly backed up.
The software currently manages over 14 million live listings on eBay & Amazon, ranging from small to large-scale eBay business sellers (some sellers with over 40,000 products) and focuses on driving more sales for each customer as well as saving the users time on editing their listings in bulk.
Our software has a user-friendly interface, all the functions are intuitively placed making it really easy to find the functions that you are looking for.  Ad-Lister contains features that were absent from Turbo Lister and are missing from other listing applications, making it the ultimate eBay listing tool.
Making a transition from Turbo Lister to Ad-Lister is easier than you might think! Ad-Lister allows you to import existing live eBay listings and you can also get your Turbo Lister inventory items in Ad-Lister by simply exporting them to a CSV file that we provide and uploading them into Ad-Lister.  We offer free support and are available on either LiveChat or the telephone so don't worry we can help you if the procedure sounds daunting!
Our tool allows you to import multiple variation listings and listings with item specifics directly from a CSV file, saving a lot of valuable time.  You can also design a unique listing template that you can apply to all of your listings within a couple of clicks! The design template is fully mobile responsive and active content free, thus ensuring that all your potential shoppers will see a professional store no matter which device they view it from!
Ad-Lister supports multiple E-commerce platforms such as eBay, Amazon, Magento, Bigcommerce, OpenCart, Shopify and Magento, making it very versatile and adaptive. You can have all your products in Ad-Lister and just simply post them to all of your platforms in a couple of seconds!
Ad-Lister also supports many suppliers with automated data feeds on to each platform.  Whether it be car or motorcycle parts that require all the product information including the Make, Model and Year to Bathroom products that can have associated products linked automatically.
Here are a couple of other features:
Bulk updating product details :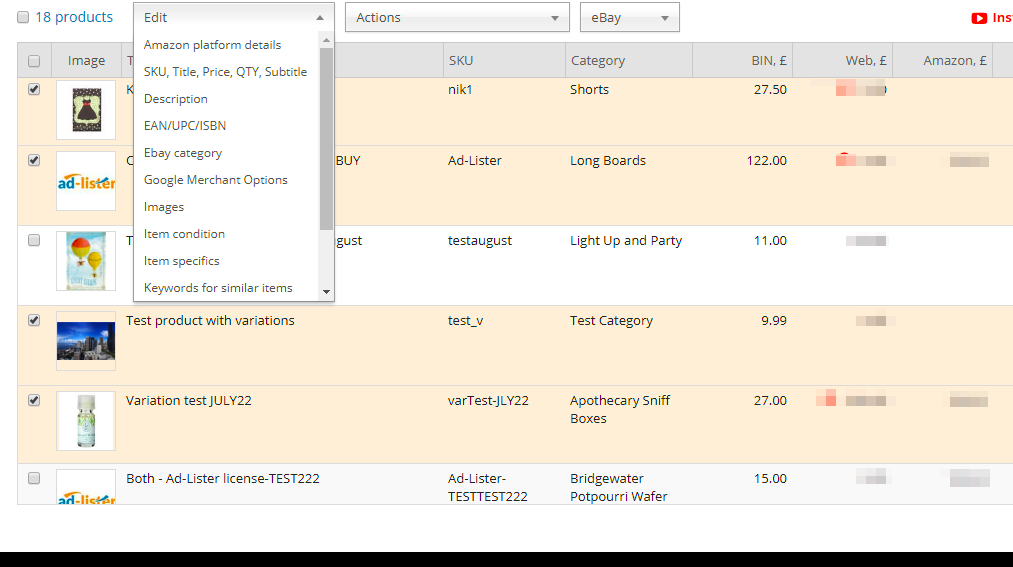 2.  Bulk posting products to different E-commerce platforms :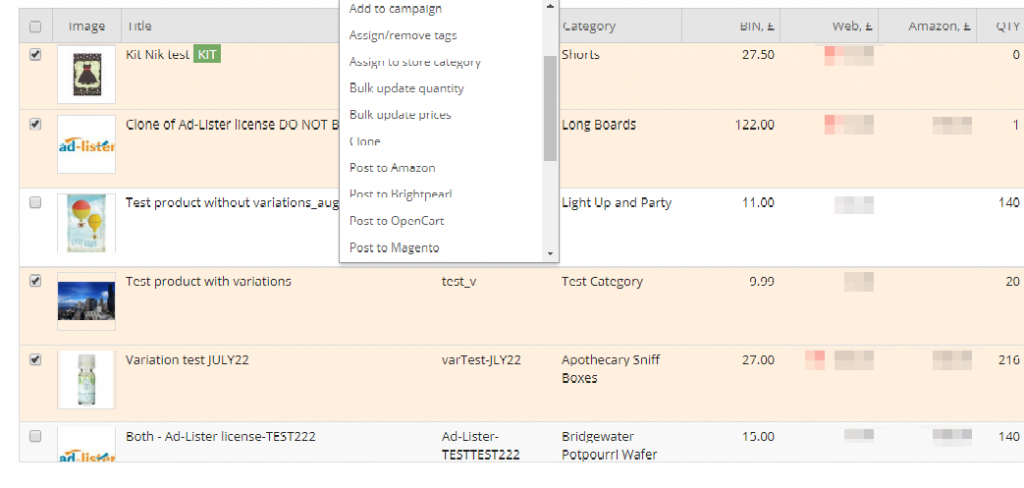 3. Profit and loss feature :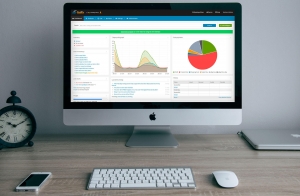 To check out more features please visit our Youtube channel here or view our basic guide here.
Please feel free to visit our website https://www.ad-lister.co.uk/
Or contact us on 0121 285 1052