WooCommerce, the budget eCommerce solution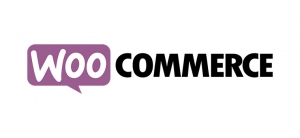 Ever thought about creating your own eCommerce website without spending too much money or time?
WooCommerce would be the ideal solution in this case. It is the eCommerce extension for the famous WordPress (if that doesn't say simplicity, I don't know what does) created and developed by Automattic, the creators of WordPress as well, and supported and improved by thousands of other developers worldwide.
Unlike other eCommerce platforms, WooCommerce pretty much hits all the edges in terms of Pros:
It's Free – the base plugin is free, however there is a premium extension with additional features and functionalities
It's easy to learn – if you already have some knowledge on WordPress, then WooCommerce should come naturally
It's very popular – being used by millions of websites as an eCommerce alternative to the more expensive platforms, WooCommerce is a runaway leader with a coverage of 42% of the entire eCommerce websites in the world, second biggest one being Shopify with just 7%. This also means it's a lot easier to find help when you get stuck with a problem.
Another great aspect would be the ability to host the website yourself, and not being strictly bonded to a company's hosting policies such as Shopify or BigCommerce, who have the right to change their pricing plans at any time, leaving you in a situation where you either accept it or leave it.
The only downside to this is that most of the functionalities that you'd find in the base version of Magento for example – which is the no. 1 eCommerce platform by far – aren't available unless they are added as extra features and most come with a cost. There are a lot of features you need to get acquainted with if you want to run a successful operation, and being a first-time user might put you in a situation where you don't know where to start.
All in one, we think WooCommerce sits on 2nd place, right after Magento, for its functionality, cost, flexibility and troubleshooting experiences.
If you'd like more info about WooCommerce or other eCommerce platforms, feel free to give us a quick call ib 0121 285 1050 or send us an email at contact@justtemplateit.co.uk