5 reasons why you should use Magento
5 reasons why you should use Magento
Planning on creating a new website? You have a lot of choices such as Shopify, WooCommerce, Magento, and many, many others. Each e-commerce platform has its own advantages and disadvantages. You can also read more about the main reasons why you should pick Shopify.
Today we will show you the benefits of going ahead with Magento (and trust us, there are many benefits). Keep in mind that the world's largest companies, such as Samsung, Coca-Cola, Land Rover, Ford, Nike and many others use Magento. So you might be wondering, why do these big business groups chose Magento as the first-class e-commerce platform to shape their websites?
Also, what are the reasons that will drive you to pick up Magento among dozens of other platforms? Here are 5 of the biggest reasons that showcase why Magento is the best choice for your business when you want to build a store website.
Open Source Platform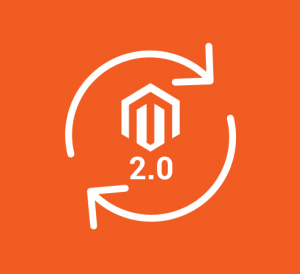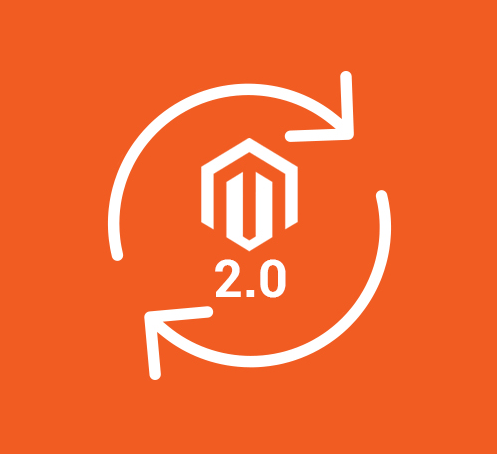 Magento is absolutely an open source platform with a free Community version and annually paid Enterprise version.
Magento allows users and their developer teams to customize and modify the source code for more advanced functions. Furthermore, Magento also has full adaptability with installing extensions which are developed to fulfill business demands, as well as improve customer experience instead of interfering with the source code. As such, Magento businesses have full control over what to do with their websites, or how to optimize or modify to meet their requirements. They can also proactively adjust other management activities to serve their own needs.
Let's compare Magento with Shopify for a second. First of all, Magento Community edition is free for you to download and customize, while Shopify charges you monthly fees with different versions. Keep in mind that Shopify is not open source, it is proprietary. There is another e-commerce platform that can be had free-of-charge – WooCommerce. However, Woocommerce is a plugin of WordPress and it limits store owners to do more things and may require more extensions, compared to Magento – a total independent platform.
Security
As mentioned in one of your previous blogs – Magento 1 vs. Magento 2 – one of the major benefits of Magento 2 is security. Security stands out as the most significant issues every e-commerce store owner must take into consideration. When it comes to Magento, security is always guaranteed at the highest level to make sure that websites fully safe. So, what makes Magento the most secure platform for e-commerce?
Magento establishes a security center to constantly provide users with every information about security, security patches, security updates, and practices as well as quick support in need. Furthermore, must-have security components such as PCI compliance or SSL certificates are also accomplished with the assistance of Magento.
In comparison with other platforms like WordPress or Woocommerce, Magento has fewer possibilities to be hacked. The reason is that Magento contains many built-in features without having to take the risk of installing additional extensions.
Therefore, it can be said that Magento creates a perfect system of security to fulfill business requirements and also thoroughly protect websites.
Performance
Magento 2 is improving the user experience, both for the store owners and for website visitors. It has a much faster interface, and the websites load much faster (up to 50% compared to Magento 1).
Fast page speed loading along with effective processing query time make the website perform better than ever. It motivates customers to explore content or products on the website and especially reduce page bounce rate, as well as increase conversion rate. Additionally, because Magento is an open source platform, store owners can freely optimize their website performance in various ways, from changing the source code to using third-parties tools.
Magento is SEO-friendly
Search Engine Optimization (SEO) is another great thing provided by Magento. It supports users with enough SEO components to enhance ranking on SERPs such as sitemaps (HTML and XML), metadata and so on. Additionally, Magento offers out-of-the-box tools that you might not be able to readily find on other platforms. It really is the best e-commerce platform when it comes to SEO optimization.
SEO is very important for your website, as having a great and fast website is never enough. People need to know about it, people need to find it easily. This is why investing in SEO can be very good for your business.
Magento is mobile friendly
Nowadays, Magento is proactively keeping pace with this common global trend by providing an e-commerce platform with high mobile friendliness. Websites built on Magento are responsive not only on desktop, but also on mobile and other currently popular devices such as tablets or smart TVs.
Customers can conveniently go shopping or experience all Magento websites on mobile devices without any worries. Therefore, when the whole world seems to lean towards mobile online shopping, Magento plays a more and more significant role in improving customer experience by offering store owners a multi-responsive website on all devices.
Conclusion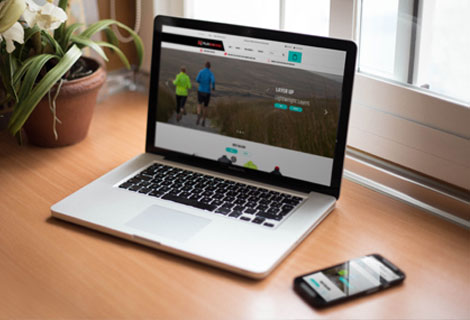 To sum up, we can all agree that Magento (especially with the 2.0 update) is one of the, if not the best e-commerce platforms. It provides influential and flexible features and the intuitive administration interface offers superior marketing and search engine optimization. It also offers catalog-management tools to control the look, content, and functionality of each retailer's Magento site.
These unique characters makes Magento an ideal platform for website development. As such, if you have an idea for a brand new website, make it a reality today.