Don't lose anymore sales on your website
In Today's blog we will be discussing the Abandoned Checkout, about how people change their mind before purchasing. Reasons why it happens? and how to lower the percentage of this happening in the future. My purpose is to help you convert this data into sales! I will split this blog into two. Concentrating my efforts today on ensuring your website meets the user interface requirements and then in a later blog identifying how it's possible to use the abandoned checkout data to win business back.
One of the most important factors of any website is to provide easy navigation throughout the website so the customer can find his way without any complicated processes. We are talking about the simplest flow path to the payment. The less number of mouse clicks is best! There are a few other tweaks that can improve sales such as having bread crumbs on the checkout page so the customer can go back at any time and make adjustments to the order as well. Being able to change Sizes, Colour and Quantities without having to remove from basket and start again. Flexibility is so important!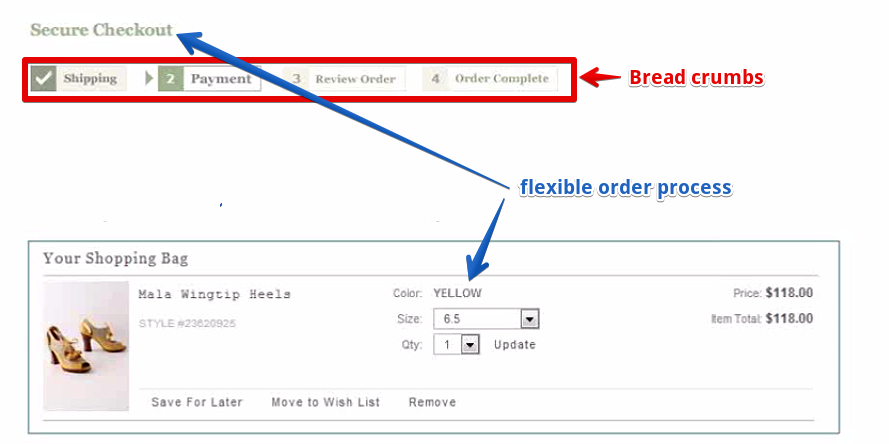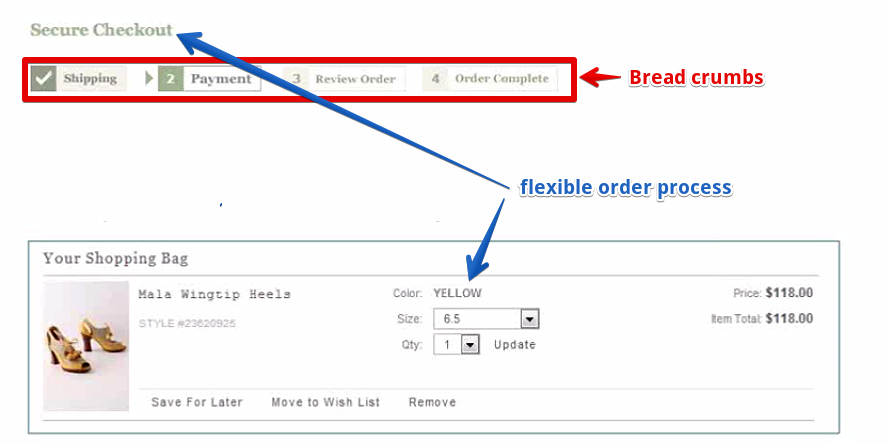 Another important requirement of a good website is the security of the payment. Nowadays one of the biggest fears is the online transactions security. For this reason your website need to present a security certificate HTTPS:// this will assure the purchaser that his data is confidential and safe. More recently Google announced this is ranking factor in its Search Engine.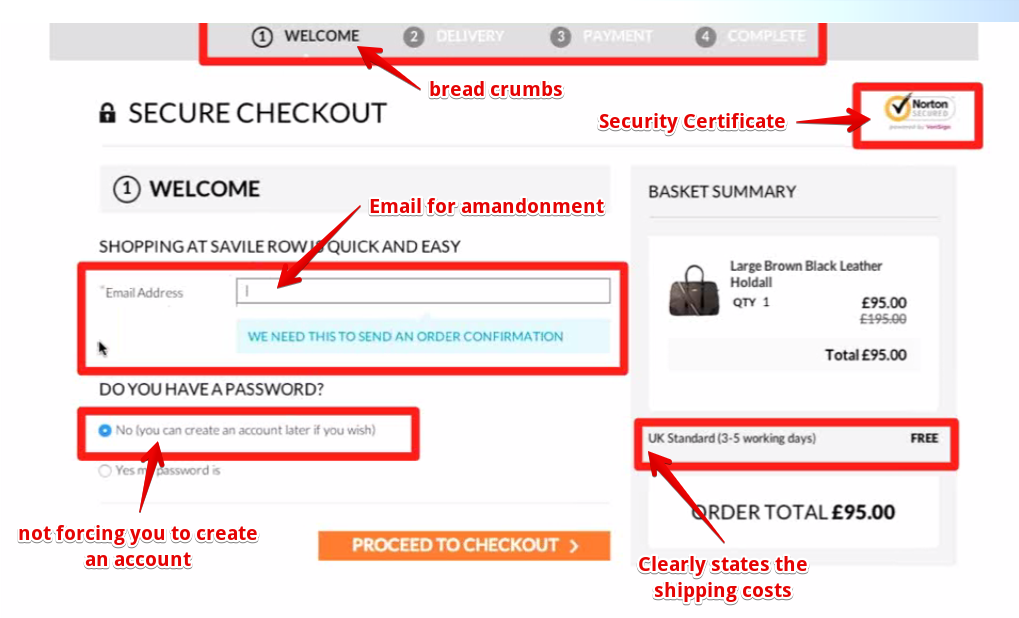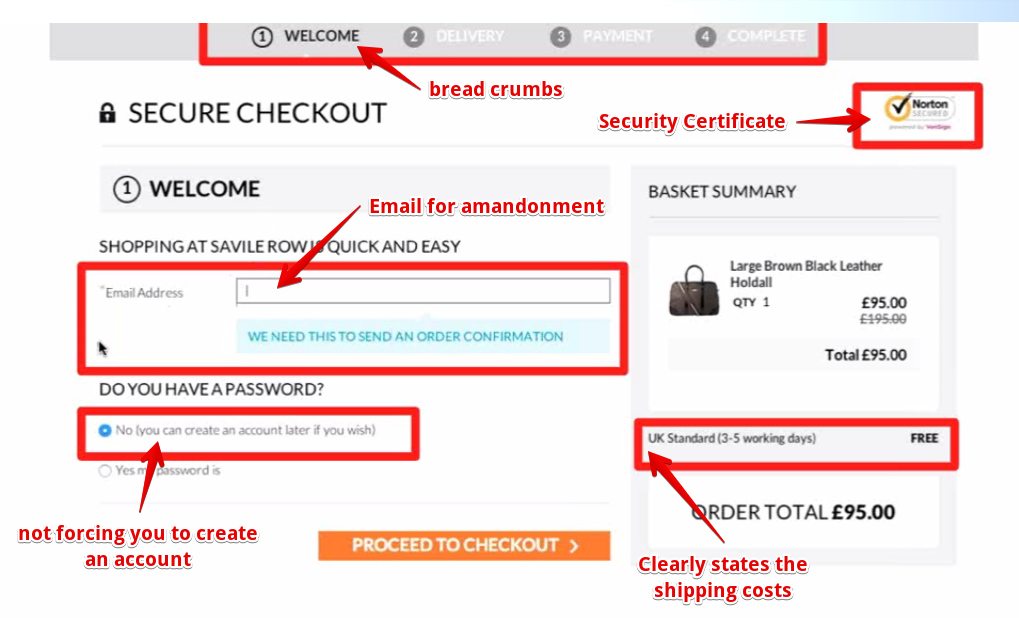 Expensive Shipping Charges have been proven to be a big reason for the loss of a sale. We all understand the costs involved in shipping but how about simply switching the cost on to the price of the item instead and lower the shipping?
Another reason customers would buy from you is trust. How about supplementing your website with a customer support program, live chat, having FAQ link for the item itself or contact by phone where customers can contact you to asking direct questions.
Lots of customers like to have a price comparison so if you could add a price comparison section where they can identify and tell you about similar products being sold elsewhere for cheaper to gain their trust.
Content, content and more content! Spend time on describing your item. Provide youtube videos where possible to give the product credibility. Add reviews. Add lead-times for delivery.
Although these factors can reduce prospective customers abandoning their carts people still will. So how do we identify them ?
One of the best ways if they choose the Guest checkout is to have an email field prior to the checkout. This way if they abandon checkout the email address will be included against the unprocessed order.
In the next blog I will be showing you a Magento plugin we have integrated into several of our clients websites to allow them to see the abandon checkout prospects and we will be discussing how we contact them.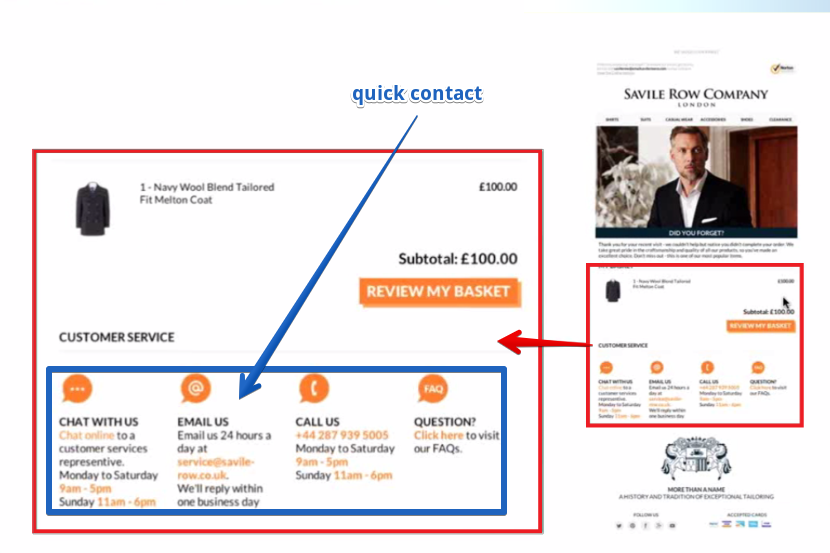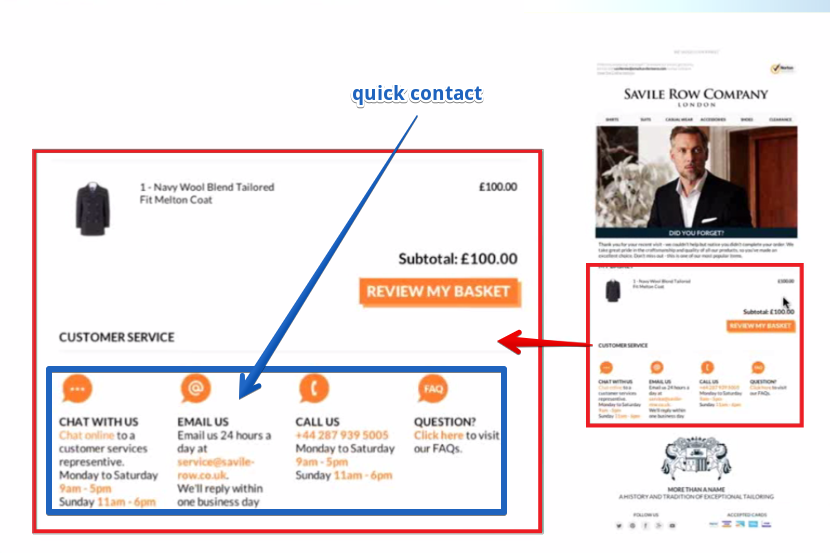 Thanks for reading, Levi.