Looking for profit? Then your website must be optimized for mobile devices!
You wouldn't believe just how important it is for your e-commerce site to be optimized for mobile devices or, better yet, to also have a dedicated mobile app. You absolutely have to cater to mobile users and consider mobile shopping as the preferred way to buy items online by most people in the world. Because that's the reality nowadays.
Ever since 2015, more than half of all internet shopping is done from a mobile device, so making sure your website is mobile friendly and optimized for mobile devices is of very high importance.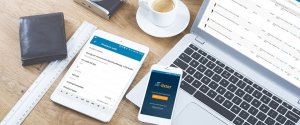 Statistically speaking, approximately 40% of online shoppers will immediately go to a competitor in case they experienced a negative mobile shopping experience on a particular website. And 84%, an alarming percentage, of shoppers say they have had difficulties finishing up a mobile transaction.
This means there are 84% of online shoppers who are still looking for a pleasant mobile shopping experience. Out of the estimated 10 billion mobile-connected devices which are currently in use all over the world, just think of the immense number of possibilities your business has to grow and evolve by simply optimizing your e-commerce site for mobile use or by having a mobile app created by highly trained professionals.
We summed up the most important mobile optimization insights Magento has to offer, in order for your business to join the rest of the world in 2019. Because, let's face it, almost all respected businesses are active online and are offering mobile-friendly versions of their websites. Now it's your turn to do so as well.
Your e-commerce site most probably already has a wishlist implemented, which is important for your potential customers who are simply unable to make a decision at the moment of their visit on your site. 
But, unfortunately for all wishlist fans out there, removing it from your site will increase your RPV (unit which measures the revenue that your site generates per each visit). Why is that? Well, removing unnecessary distractions will help shoppers stay focused on the Add to Cart button and complete their order on your website.
This is not for every website, though. Fashion merchants should be careful when removing their wishlists, as in certain cases, potential shoppers will save the products they intend to buy for when they have the right budget or they will share their wishlists to others in case they require gifts from a particular wishlist from their friends or relatives.
Start offering an express payment method on product posts, such as Paypal Express Checkout, because this boosts RVP with as much as 8.72%. Most app creators or web designers will discourage site owners to add this feature, especially on a clean product page, but it sure deserves to be at least tested for once.
We are not saying that you should offer all payment options on a product detail page, but taking out of the question all express-payment options is in no way a solution to increase the number of orders made on your site.
You can also include a floating checkout button to your product detail page, as it adds a button to the bottom of the page, a button that "floats" along with the customer.
Next, you should think of keeping the breadcrumbs on your site, although it would seem like removing the distractions could stop sending your potential customers further and further away from their initial goal, which was buying something from your site.
Distractions ruin any website's conversion rate and this is a big NO NO for any site manager or business owner out there.
But guess what? Statistically speaking, people love breadcrumbs on the sites they are searching for items to buy. No one understands exactly why, maybe because visitors find them reassuring in a way or another.
Numbers show that sites with removed breadcrumbs saw a decrease in mobile revenue of approximately 7.09%.