MOBILEGEDDON What's all the fuss about?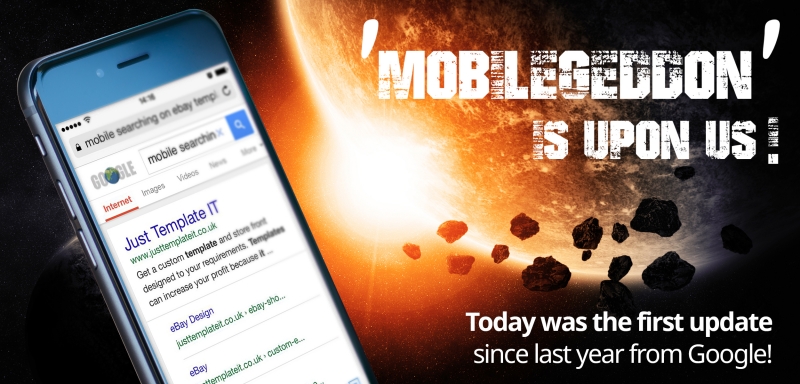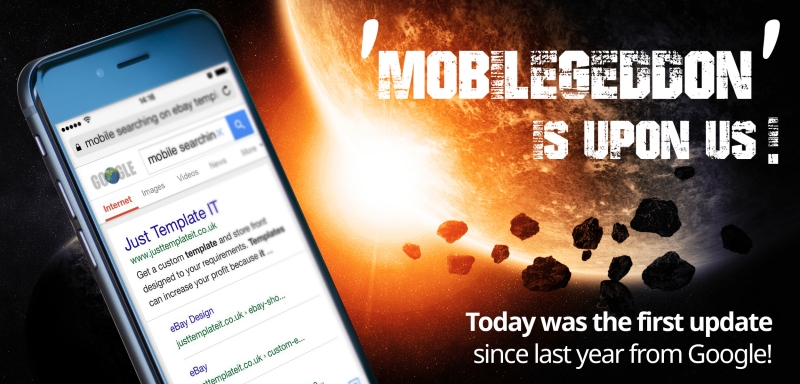 The update today from Google will no doubt send ripples across the web as tentatively businesses wait  for whether their websites are deemed mobile-friendly and if not suffer the consequences and drop down  the search rankings and therefore reduce the number of visitors to their sites.
People can check whether their website is classed as mobile-friendly by Google by entering the web  address here.
Itai Sadan, from website-building company Duda, told Business Insider: "I think the people who are at risk  are those who don't know about it. He continues..
"Come 21 April, a lot of small businesses are going to be really surprised that the number of visitors to their  websites has dropped significantly. This is going to affect millions of sites on the web."
Some of our web customers have taken the news lightly.  Their attitudes I was surprised about as this change is going to affect a large number of sites. If you do rely on search engines for traffic at all this alone will have a greater impact than both Panda and Penguin.
Many companies spend money on organic marketing to appear high up in the Google SERPs. Not surprising when 33% of traffic doesn't venture past the first page. Such dominance is highly rewarded.
Text that is too small to read on a mobile device and images that are not visable with call to actions that are too close together will be among just some of the reasons some sites will fall down the mobile ranking search list.
This was confirmed at SMX Munich this year when Zineb Ait Bahajji of Google's Webmaster Trends team stated that the mobile friendly algorithm will have a greater impact than Panda or Penguin.
There was no estimate given as to what percentage of search queries might be impacted in total, but it wouldn't be unreasonable to predict, given this information, that over 12% of mobile search queries will be impacted.
Fusewave performed a recent study on our own customers and the results amplified this; that SMEs don't have time to get their online marketing efforts in order. One customer even said "I don't care at this time I am too busy and it's only mobile search that's affected"
A scary response when you think some of our clients have reported up to 50% of their turnover comes from mobile or tablet devices and this is increasing month on month.
Following on from this Google has outlined the ranking signal for mobile-friendly sites will run in real-time and on each page. So even if only part of your site is mobile-friendly then only these parts will be added to the Google algorithm.  So check it out today and if you need assistance call us on 0121 285 1050.