Amazon Business Integration
For over 20 years, Amazon have focused almost exclusively on the consumers. But in 2015 Jeff Bezos decided that it needed to do a better job at tapping into the online business-to-business market which is worth £96.5 billion in the UK alone, according to the office of National Statistics. That's when he launched a new free-to-use business-supplies marketplace called Amazon Business in the US, expanding to Germany in December 2016 and to the UK in April. The main idea is for companies to use Amazon Business to buy everything from new computers to A4 paper or even power tools.  Over 100 million products are listed on the marketplace, which is accessible to people outside the US, UK, and Germany. 

Amazon Business is different from Amazon.co.uk in several ways – for starters, it offers prices without value-added tax and includes features specifically targeted to businesses, such as a reporting and analytics suite that helps companies track and limit spending. The entire Amazon.co.uk product catalog is available, but there are some extra products, too. Unlike Amazon.co.uk, Amazon Business provides one-day free shipping to customers that spend above £30. Amazon Prime members who set up a business account can also take advantage of free shipping on Amazon Business.
Our team of developers has worked with the Amazon Business team to test and make available all of the newly launched features of Amazon Business for all of our Ad-Lister users. Fully integrated to Amazon Business, you can use Ad-Lister, our very own listing tool, to post your products directly to Amazon and make use of all of the newly launched features of Amazon Business including the VAT calculation service (VCS). As an early service integrator to Amazon Business, we are pleased to announce that we are ready to support Selling to Businesses on Amazon.co.uk and Amazon.de. Our solution is fully compatible with all new Amazon Business features such as Business Pricing, Quantity discount price, and the VAT Calculation Service.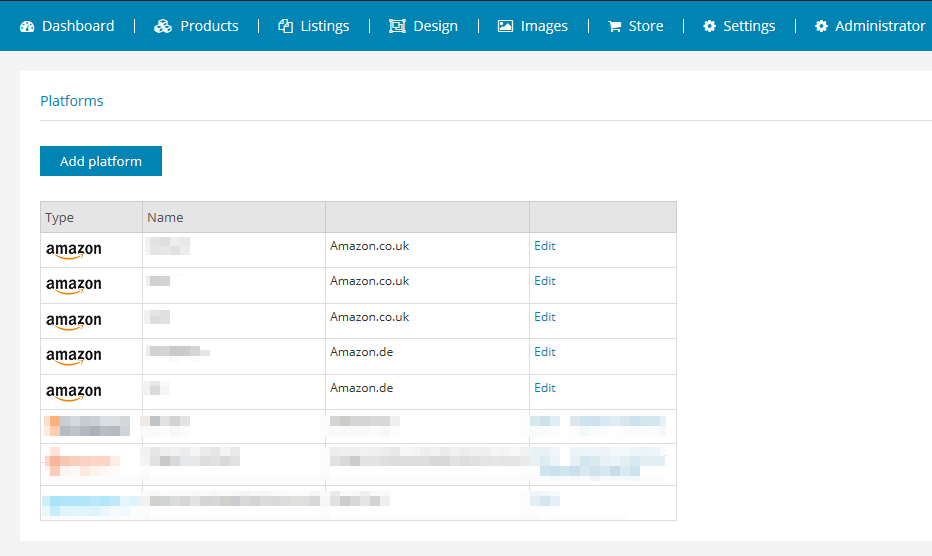 Alongside with other platforms, Ad-Lister allows you to have multiple Amazon accounts connected, making posting a product to several of your Amazon stores easy and fast, saving you valuable time.
Ad-Lister also helps you save time by allowing you to upload products using CSV files, which you can also use to update stock, prices, quantity, descriptions, etc. Also, we can set up an API data feed, eliminating the need for you to constantly post products. You can get in large amounts of data directly from the supplier, and the feed will update your listings automatically.
Ad-Lister together with Amazon Business provides the following:
Business Pricing and Quantity Discounts:

 

Ad-Lister allows you to

 

offer exclusive pricing to Amazon business customers and set quantity pricing to offer discounts when businesses purchase larger quantities, or you can

 

manage your pricing directly on Amazon.

 

 
High offer visibility:

 

Offers from eligible Amazon Sellers on Amazon Business will receive a special badge and benefit from higher visibility.

Exclusive Business Offers:

 Ad-Lister gives Amazon Sellers the ability to make products and prices available to business customers only. 

Fulfillment by Amazon:

 

With FBA, sellers can store their products in Amazon's fulfillment centers. When customer orders are received, Amazon will pick, pack, ship and provide customer service for these products. With Amazon's

 

Pan-European FBA program, Amazon Business sellers of any size can reach the customer in other EU countries. Sellers listing products with FBA make them eligible for free shipping, and for winning the Amazon Buy Box.
Our tool is under constant development, keeping up with all the latest trends in e-commerce. Using our tool you can already get started with Amazon Business and/or the Amazon VAT Calculation Service. Please note that you first need to join the Amazon Business program and enroll into VCS.
For more information on Amazon Business integration please feel free to call us on 0121 285 1052 and one of the members of our support staff will gladly help you.