The importance of having a mobile responsive website
Google rolled out the importance of mobile responsive websites to its search engine. This change made websites that weren't mobile responsive feature lower in the search results.

Any of our readers concerned that their website might not be mobile responsive can give us a call for a FREE no nonsense check.
With the introduction of smart phones, it's inevitable that more traffic will come from either a phone or tablet.
The position of your website on google ranking alone should make you do the check.
Mobile responsive?
Let's explain what a 'mobile responsive website' actually is. Simply visit a website via your phone or tablet.  Did you have to zoom in at all? Did the website load but all the text was difficult to read or perhaps the images were misplaced?  This is happening because the device you are using is loading up the desktop version of the website. Why? Because it hasn't been coded for a mobile or tablet, hence it is not mobile responsive.
A responsive website must change its layout to suit the device being used. So, if you're using an iPad, an Android phone or your Smart TV, the website will be aware of the device being used and adjust the interface accordingly.
Also keep in mind that all mobile responsive websites should include the following:
-Text that can be read without zooming in;
-No horizontal scrolling whatsoever;
-Adequate space for tap targets;
-No moving images/videos (unless necessary)
Important aspects to remember
No matter how good your website is, it will always be ranked lower if it isn't mobile responsive. This holds true, even if all your visitors are using desktop PCs or don't have mobile devices. There is simply no way around it! – you need to have a responsive website in 2020. Otherwise the search engine ranking will be so low that almost nobody will ever find it.
Why make it even more difficult to find your business in this unprecedented time we find ourselves in?
The main benefit of a responsive website is the guarantee that any user on any device will have the best experience possible. And, more importantly, the experience will be consistent amongst different users.
Website responsiveness is also a great way to refine the content, ensuring the message you are trying to convey is interpreted on smaller devices.
Did you know Google even offers a mobile responsive test ? This enables you to easily see the experience of a visitor on a mobile device. You simply enter the page URL for your website and receive a score, it's that easy.  Again if you are unsure how to improve the score just give us a call.
Why a responsive design is great for your business
A few key aspects to remember if you're a business owner and you are considering getting a responsive design:
You can (and will) increase your reach to customers and clients on smaller devices (tablets & smartphones)
A consistent experience that can increase to more leads, sales and conversions
Time and cost on-site content management is decreased
You will stay ahead of the competition (Believe it or not, some Fortune 500 companies still don't have a responsive design for their websites, shocking heh?)
Analytics, tracking, and reporting can be managed in one place
But how does it work?
Sorry but we are going to have to talk Geek..
Basically, there are two ways for a website to be mobile responsive.
The first is called Dynamic Serving, which uses the same URL of your website, but different HTML and CSS code. Pages recognize the device they are viewed on, and serve up the correct code.
The second method, is a separate mobile site design and coded altogether. When users visit on a mobile device, they are sent to a different mobile-specific URL.
These are both great methods, and both serve the same purpose. However, the first method is much easier to achieve.
As long as the correct steps are taken to optimise the website fully for mobile users, the most useful method really depends on the content you want to show.
What's next from Google?
Google is requiring the following optimised elements for an effective mobile-friendly user experience using responsive web design:
Text that is at a readable size, without the need for zooming.  Ensuring all visitors with sight difficulties have the appropriate options available.
Content which fits a device's full-screen, without the need for horizontal scrolling
Links & buttons which are adequately spaced out, so that tapping is not difficult
Reasonable load times for pages
No use of Flash whatsoever.
There are billions of smartphones and smart devices in the world. It's important to make sure your website can be viewed anywhere by your users on any device.
The smartwatch is a fairly new addition to the world of tech and its screen size is even smaller than the devices mentioned in this article!
To sum up this article
As previously mentioned there is no getting around the fact that your website needs to be mobile responsive in 2020. There are simply no excuses! Sure there are poor web designers out there so if you are in doubt please contact us!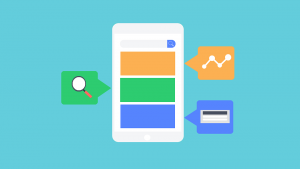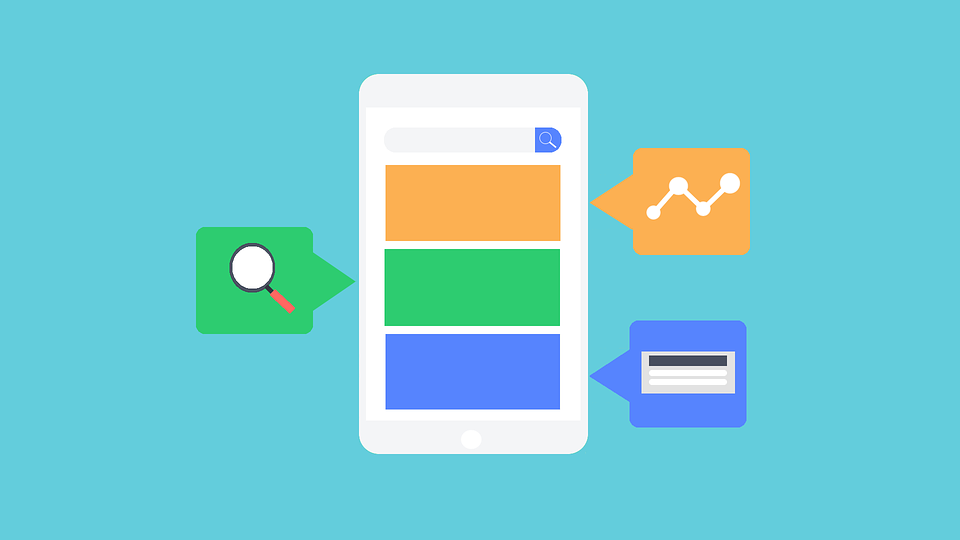 The amount of business that you can lose is huge. We see people spending hundreds and thousands of pounds on Google Advertising their non­-responsive websites. This is the worst thing you can do and you may as well throw your money out of a moving car window! – At least someone will make better use of it.
If your website was built a few years ago it will probably be non-responsive. Most websites can be converted with a bit of work so they're fully compliant.
But if you're just starting out and looking to build your first website then do mention this to your web design agency alternatively give us a call and we can help you.