What is OpenCart?
What is OpenCart?
OpenCart is one of the most popular, completely free and open source e-commerce platforms in the world. OpenCart also happens to be one of the oldest among the leading e-commerce platforms available in the market. Famous for the user friendly approach it offers, it attracts most of the newbies trying to create an online platform for their business.
The inception of OpenCart first occurred back in 1998 by Christopher Mann. It became dormant due to involvement of Christopher Mann in other projects but the idea was revived by Daniel Kerr, a UK based developer after a couple of years. Eventually he launched a fully fledged and developed OpenCart version 1.1.1 onto Google Code on 10 February 2009.
Easy Installation
As previously mentioned, the ease of use of OpenCart is one of its most noticeable features. And even the installation procedure is a part of it. The seamless procedure to install it covers all the important steps for you. From choosing hosting plans through OpenCart partners or using self hosting, and from database creation to account configuration, the installation procedure covers it all.
Extensions
The next thing which you would probably like to do after getting through the installation procedure is to add customisation. You can easily customise everything by simply adding and configuring a few themes and extensions. Additionally, these extensions also add essential functionalities to your website.
Free OpenCart Themes
Apart from having a lot of extension options, OpenCart also offers a large selection of themes so that you can make your online shop as attractive as possible. 
You also have the ability of creating your own OpenCart theme or adding your custom code. You can also have a highly optimized theme built specifically for your own market needs and purposes. In case you're not too tech-savvy or you don't want to hire a company to carry out the work for you, you can also use various theme builders. These provide enough flexibility and tools to build your theme almost exactly the way you want.
What about pricing?
We are quite confident that the free nature of OpenCart made it very successful, especially among new people that want to start their business and want a website. OpenCart is an open-source software which is freely available for download and use. That's a basic functional site for you can run absolutely free.
The main features of OpenCart
You have an administrator dashboard where you can get a full overview of what is important, with total orders, sales, customers, people online, sales analytics and many more widgets.
You can also manage multiple stores from one admin interface. Additionally, you can set products to appear on different stores, you can choose a different theme for each store, set different prices for different stores, etc.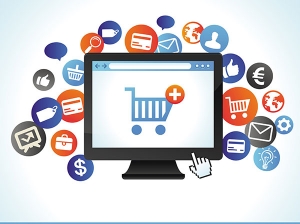 Another important aspect to remember is that all OpenCart websites are fully mobile responsive and SEO-friendly. As such, you won't have to worry about this aspect when opening your new store. You can rest assured that your new website will be fully compatible with all types of mobile devices and smartphones.
Here are a few more features of OpenCart:

No limit on the number of products you offer.

No cap of product categories and sub-categories that you can create.

Ability to manage multiple stores (with different themes) from a single admin dashboard. You can also update product information and have it propagate across all stores.

A rewards-points system to encourage customer loyalty and boost lifetime customer value.

Ability to set access for multiple administrators of your site(s).

Built-in affiliate marketing system.

Ability to offer discounts and coupons.

Option to allow product ratings, reviews, and comments on your site.

Ability to offer digital downloads for sale.

Support for 40 languages and multiple currencies.
Payment options
With OpenCart you're sure to find a payment gateway that works for you. OpenCart comes with 36 different payment methods. Plus, there are another 900 payment methods offered via their extension marketplace. These are: PayPal, Amazon Pay, PayPoint, Paymate, LibraPay and many, many more.
SEO features
If you're concerned about ranking in the search engines, then OpenCart has you covered. There are built-in SEO enhancements that let you modify your title, meta description, and insert keywords. There are also various extensions available through their marketplace that will help to take your SEO efforts even further.
You can also connect your product feeds to Google Base, Google Sitemap, and OpenBay Pro, which will show you how the search engines view your products.
Documentation
If you're looking for more detailed information regarding the process of setting up your site, then you should be able to find the answer in their extensive documentation.
Here you'll find information about installing OpenCart, updating the software, and information regarding all of its features.
To sum up
Overall, OpenCart packs a ton of features and it is very usable. The only drawback is how difficult it is to customize if you don't have any existing technical knowledge.
However, if you need any assistance with OpenCart, or if you seek a custom design for your OpenCart website, our team will be more than happy to help you out.