The eCommerce Eagle – September
Welcome to the very first edition of The eCommerce Eagle from JTI, the place to find the latest and greatest blogs and resources on all things eCommerce. Each month the JTI team will be sharing the very best stories and how tos from the world of online selling, whether you're growing your eBay enterprise or just getting started with Amazon. If our favourite resources inspire your entrepreneurial streak, don't forget to take a look at our collection of powerful templates ready made to help you sell online.
This month: find out what same day delivery could mean for your eCommerce business, learn how to recover from a "below standard" eBay status and discover 7 ways you can lose money on eBay.
Same Day Delivery is Coming to Amazon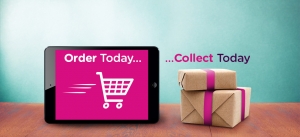 It might sound like a service straight from the future, but same day delivery is coming to the UK courtesy of Amazon's fresh partnership with Pass My Parcel. By making innovative use of the same system which delivers daily newspapers to newsagents, the Pass My Parcel service gets online orders to customers' doors on the very day they make their purchase.
The "delayed gratification" aspect of eCommerce has always been one of its biggest downsides. In a world where we like to consume "on demand", it's always been a mere matter of time before our digital parcels started arriving virtually instantaneously (as insightful eCommerce expert Matthew Ogborne points out on the Last Drop of Ink blog).
With a same day service now available to Amazon Prime subscribers, this is a clear indication that in order to make an impression in eCommerce, we all need to pick up the pace.
How to Recover from a "Below Standard" eBay Status

Seller cancelled transactions, return requests where the item is not as described, slow shipping times, requests for items not received…there are any number of mistakes, slip ups and oversights which can impact your status as an eBay seller and leave you with a "below standard" rating. For serious sellers, this can be a big problem. Fortunately a bad status can be repaired and eBay expert Suzanne A. Wells (AKA the eBay Selling Coach) has all the answers. Read her helpful blog on the subject to start fixing your status.
7 Ways to Lose Money on eBay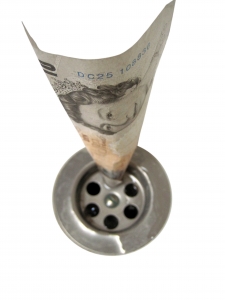 Sometimes the best way to get things right is to learn about how you can get them very, very wrong. This brilliant blog from experienced eBayer Skip McGrath details 7 ways you can wind up losing money on eBay; from taking rubbish photographs, to using shipping charges as a money spinner. Avoid these pitfalls and start doing eCommerce better
Have you lost moey on eBay? Perhaps you've climbed back from a below standard status? Share your stories and your tips for success with other readers below.