Best Plugins for your WooCommerce websites
If your business is based on selling products online domestically or internationally, then there's a chance that you are using WooCommerce as your online platform. WooCommerce is a free WordPress plugin that adds eCommerce functionality to your WordPress website so you can start an online store. You can install WooCommerce on your WordPress website with just a few clicks!
WooCommerce is a powerful platform on its own, however, there are a couple of crucial functionalities that are missing. If you want to build a fully functioning online store with optimal conversion rates, then you'll need the help of some plugins.
Since WooCommerce is based on WordPress, it's quite easy to find plugins that enable you to do more with your website. When it comes to WooCommerce plugins, there are hundreds of options you can use to extend its capabilities and give your store an extra edge.
In this blog post, we've compiled a list of WooCommerce plugins that we think you would find useful when building your eCommerce website.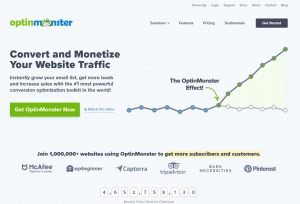 OptinMonster is maybe the most powerful conversion optimization software out there. The powerful targeting and segmentation features let you shop personalized, behavior-based messages to shoppers in order to get more engagement, conversions, and sales.
It can also make it easier for you to test campaigns using its built-in A/B testing – this way you can make sure that you're using the best campaign to reach your goal, whether we're talking about boosting sales, recovering abandoned carts or growing your email list.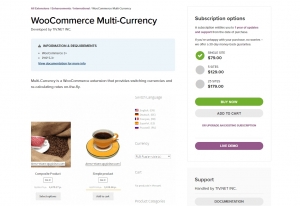 This WooCommerce plugin comes extremely handy when you are selling on the international market. This plugin allows you to show your prices in different currencies by adding a drop-down menu that allows users to choose what currency they want to see the prices in.

Constant Contact is the best email marketing service out there – and it's also the most beginner-friendly – which allows you to easily add it to your store and start building your email list.
Adding this extension to your WooCommerce website makes it easy to send targeted campaigns, follow up with customers post-purchase, recover abandoned carts and recommend products. It also allows you to track and segment customers based on their purchase history and frequency.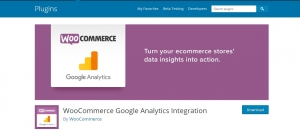 This plugin provides the integration between Google Analytics and your eCommerce website.  Tracking your user base that's visiting your website is important – that's why this plugin can help you monitor all the metrics you need to analyze the performance of your website.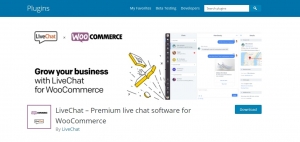 This plugin offers your customers to chat with you directly from your WooCommerce website. With LiveChat, you'll be able to have real-time conversations with your website visitors – so you can give them the support they need and help convert them into sales.
You can also set up this plugin so it will send a welcome message to visitors when certain criteria are met – such as the amount of time they stay viewing a product. You can also use LiveChat to manage email, Facebook Messenger and social media responses – you don't have to jump from one interface to the other anymore.
Breeze is a very powerful cache plugin developed by Cloudways that helps you optimize your WooCommerce site's performance. For a high conversion rate, your website needs to perform at optimal speeds- that's where Breeze can help. It has a simple interface and it also offers minification of HTML, CSS and JS files.
This plugin allows the customer to plan out their purchases in advance or to let others know what they want to receive for special occasions.
This plugin is based on the idea that allowing customers to save and manage their own Wishlist can increase sales and conversions.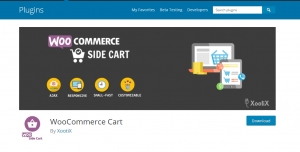 A shopping cart is an essential element of any eCommerce website – if your cart doesn't provide strong user experience, your store then will likely suffer as a result. This plugin enables you to tackle this problem with an attractive and easy-to-use cart.
Whenever you're launching a new product or you want to announce something important, a solid notification plugin can make the process a lot easier.
Custom Notifications is one of the best notification bar plugins available, it comes with tons of customizable settings to make sure that you can set your notification as per your requirements. You can also set the color scheme of the notification bar to blend perfectly with your theme.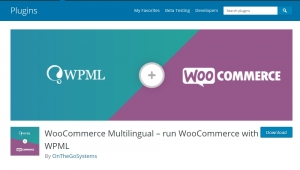 This plugin allows you to translate your product and other WooCommerce pages into other languages. The plugin offers easy translation management for products, categories, and attributes and it keeps the same language through the checkout process- making it the ideal plugin when you are selling internationally.