Shopify vs WooCommerce
Launching an eCommerce store these days is easy with all the available options on the market. If you're planning on launching an eCommerce platform, we're more than certain that you've come across WooCommerce or Shopify as they are the two most popular eCommerce platforms out there.
Both platforms have their strengths and weaknesses, which makes choosing one of them a tough decision. To see which one would fill your specific needs better you have to ask yourself the following questions: Which has the features that I need? Which one offers better pricing? Which is more customizable? Which one is better looking?
We will try to answer some of your questions in this comparison between the two platforms. Hopefully, after reading it, you will know which platform to choose based on your individual needs. So let's get on with comparing Shopify vs WooCommerce.
First, let's have a look at the pros and cons of each platform:


Shopify Pros and Cons
Starting off with the Pros:
Since Shopify is a hosted eCommerce software, it takes care of the technical maintenance of running an online store. Shopify subscriptions include hosting and necessary security certificates. Shopify's hosting services will allow you to take your mind off of thoughts of your store crashing under increased traffic and sales volume. It is a highly scalable platform because it can deal with any growth your store might experience.
Quality 24/7 support – On of the main selling points is its customer support –Shopify employees are helpful, quick to respond and effective at resolving problems you might have.
Integration with multiple channels – you can connect your Shopify store to various marketplaces and social networks ( Facebook, Amazon, etc. )
Cons of using Shopify:
To make some serious changes to your Shopify store, you will have to learn a custom language developed by the company called Liquid. Once you get some basic know-how, you will be able to easily edit your store as you wish.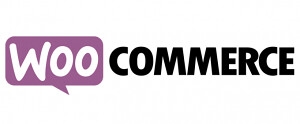 WooCommerce Pros and Cons:
Customize it as you wish – being based on WordPress makes it an open-source platform, meaning that the code is available. You can release your imagination and create a store with real personality- no wonder WooCommerce calls itself the world's most customizable eCommerce platform.
Pre-build stylish WooCommerce themes – there is a huge selection of WooCommerce themes to choose from – and because WordPress themes work with WooCommerce store, the design options are almost limitless.
Strong SEO features – since you have access to WordPress's blogging infrastructure means that you have the ability to dig deep and edit metadata and meta titles, optimize pages, etc. WooCommerce gives you all the means to harness the power of Search Engine Optimization and dominate Google rankings.
Cons:
Where Shopify has excellent support, WooCommerce lacks phone support, you can only submit tickets or try to find answers to your problems on the forum. WooCommerce tends to let its users to figure out how to sort the issues themselves.
So….what is the difference between WooCommerce and Shopify?
Whether WooCommerce or Shopify is right for you comes down to a few core differences. Shopify has everything set up from the start, it's hosted from the moment you subscribe to it and you can open a store in a couple of minutes. When it comes to WooCommerce, you have to figure out the hosting solution, you have access to the code ( with this you have great customizable options) – but it means that you are responsible for the technical aspects of your store.
If you are not tech-savvy and you don't want to worry about the technical aspects of your sore, Shopify is the way to go. And it's the same answer if you want eCommerce tools that you can use straight away. If you prefer a more hands-on approach, then WooCommerce is the platform for you.
To use WooCommerce, you first have to have an account with WordPress. So if you already have a site with WordPress you can install WooCommerce in a couple of minutes.
Feature-wise – both provide the features you need to build an effective online store- if you are looking to sell products on the internet or get a small business online – neither of these platforms will let you down.
Let's have a look at a couple of features that these platforms offer Shopify vs WooCommerce:
Shopify offers:
Abandoned car recovery
Discount codes
Unlimited products
Fully functioning website and blog
Over 100 payment options
Shopify includes some basic features that would cost you money in WooCommerce extensions – example: Accepting payments from Authorize.net
On the other hand, WooCommerce offers flexibility because it is an open-source platform, meaning that developers can add custom-built plugins to the store. You can find a lot of addons on the WooCommerce extensions store, but this means that you will have to invest time and money in buying and setting them up.
Main WooCommerce features:
Built-in blogging
Unrestricted customization – you can edit anything from the homepage layout to the "buy"button
You can embed products onto a wider range of store pages
Once-click refund for customers
For abandoned carts – both platforms offer the possibility for the customer to complete an abandoned order without having to fill out their details again. Shopify offers this feature from the moment you sign up, while on the other hand, WooCommerce needs a separate extension for this feature.
Overall, both platforms are great, but the final decision depends on you – you need to decide which platform is best for you. You can try out the platforms – Shopify offers a free 30-day trial while WooCommerce offers a 30-day money-back guarantee. Make sure you use these periods to test the platforms, try customizing the websites or try adding payment options, have a play with the SEO – see how easy you find the platform to use.